ACTNews, GAZA, KAFR QADDUM – Israeli military launched a strike targeting an area near Bureij refugee camp, Gaza, on Friday (4/19). Two rockets hitting the area reportedly caused damages to the area bombed and neighboring lands. There were no reports of casualties, as reported by WAFA Palestinian News Agency.
Israeli military also used excessive force to deal with the protesters of the Great March of Return. At least 46 Palestinians, including medics and journalists, were injured today when Israeli forces attacked hundreds of protesters taking part in the weekly protests at Gaza-Israel border, according to the Palestinian Red Crescent. Israeli forces used live bullets and rubber-coated steel rounds at protesters who gathered around the camps along the border. Some of the wounded were moved to hospital and others were treated in the field hospitals.
In the West Bank, two journalists were injured when reporting about the protest held by Palestinians against Jewish settlement in Kafr Qaddum in northern West Bank. WAFA reported that the two journalists were injured by gunshots.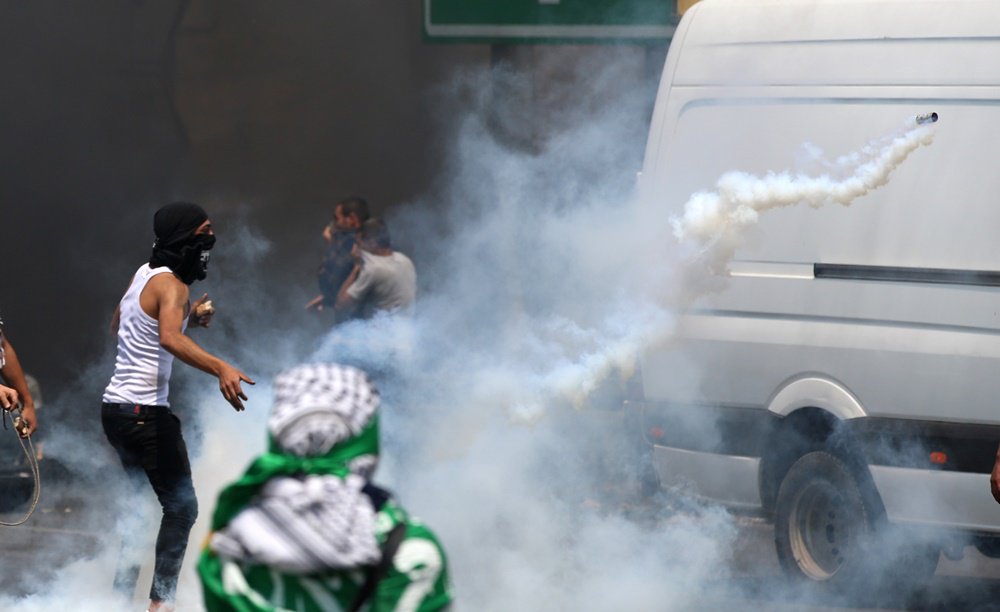 Morad Shtewi, coordinator of the protest, stated that Israeli soldiers fired live bullets, rubber-coated rounds and teargas canisters towards the protesters, injuring photojournalist Ayman Nubani of WAFA Agency and Nedal Shtayeh of Xinhua Agency. Israeli authority also assaulted and arrested a French solidarity activist during the protest.
The protest was held regularly each Friday by the residents of Kafr Qaddum, West Bank, against Israel's continuing closure of the village's main street, as well against the increasing Israeli settlement activities.
In their weekly report, Palestinian Center for Human Rights (PCHR) reported that Israeli authority continues forcing the Palestinians to demolish their homes to create a Jewish majority.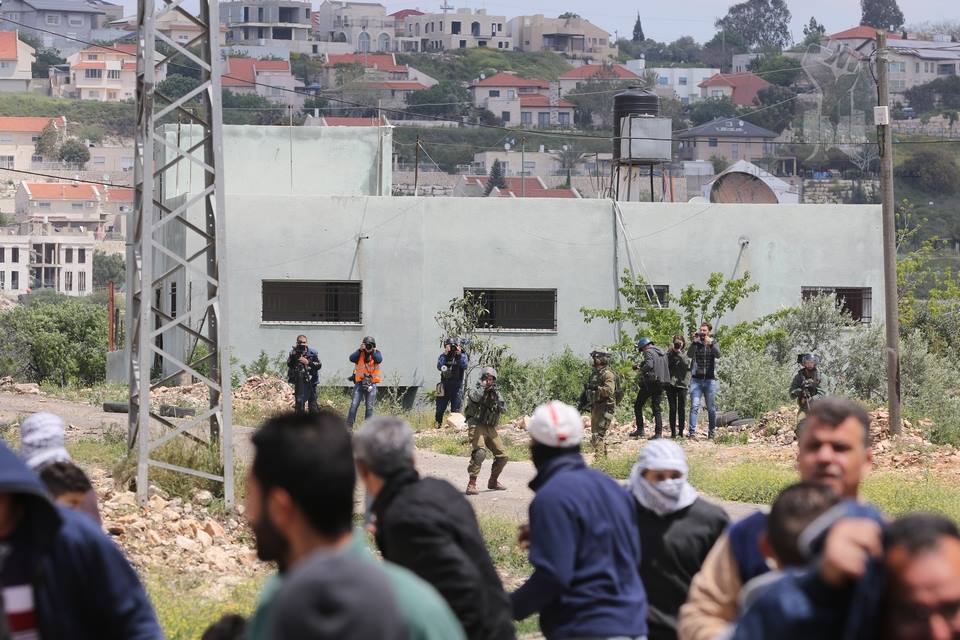 On Saturday (4/13) for example, Shadi and Fadi al-'Ajlouni self-demolished their houses in occupied East Jerusalem's Old City. Shadi al-'Ajlouni said that the Israeli municipality issued a decision to demolish the 40-square-meter residential apartment where he lived with his brother. Three other Palestinians also had their house demolished.
On April 14, 2019, the Israeli Supreme Court dismissed a challenge filed by Palestinian families living in Yasoul Valley neighbourhood in Silwan village, south of occupied East Jerusalem's Old City to stop the demolition of their houses that are partially built on a land where "Elad" Settlement Organization tries to build Jewish tourism projects. []
Picture source: WAFA